SRI LANKA'S FIRST EV CHARGING NETWORK
ChargeNET offers a wide range of electric vehicle chargers designed to meet the needs of EV owners at residences, businesses of various applications. Powered by IoT technology with the complete end to end connectivity, our chargers are build for seamless EV charging with maximum efficiency
Monitor and manage EV charging at your finger tips. With the hassle free, convenient chargeNET mobile app you can ….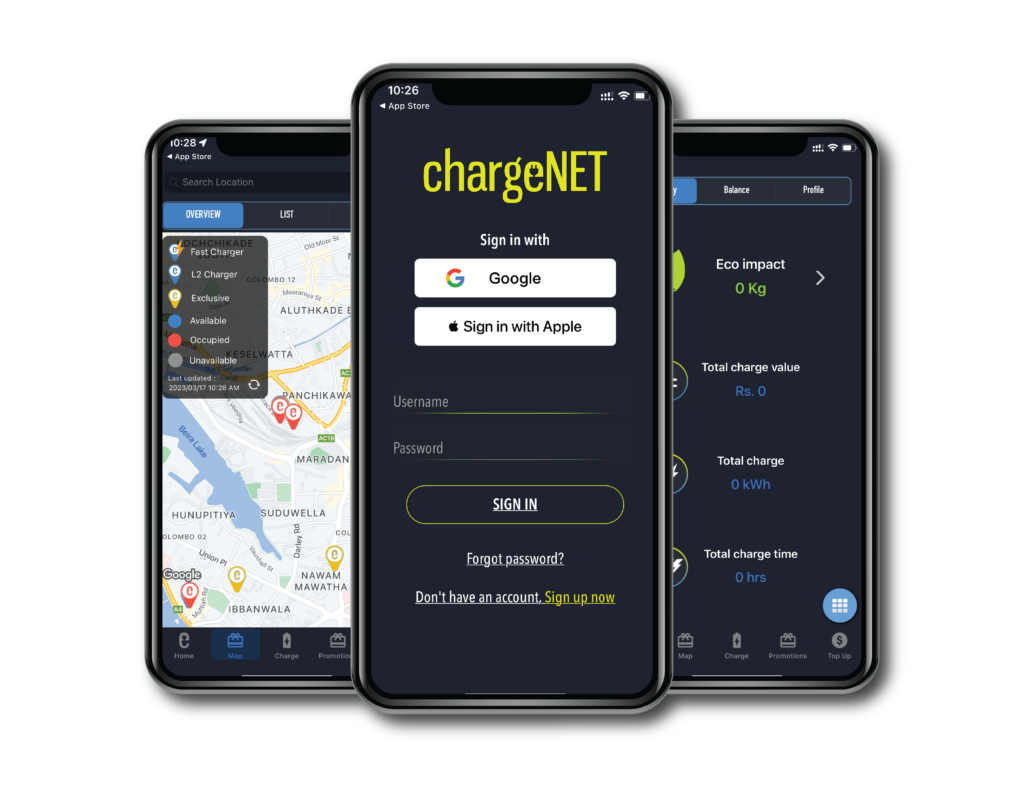 Partner with us and add value to your brand. Join withus in this journey towards sustainable  future , with our charging solutions that encourages the carbon foot print reduction
ChargeNET Power is a mobile internet-based power solution with extensive networks for battery charging and battery swap facilities. Enhanced by Power Cloud, it offers a power service system with chargeable, swappable and upgradable batteries to provide users with power services catering to all scenarios.